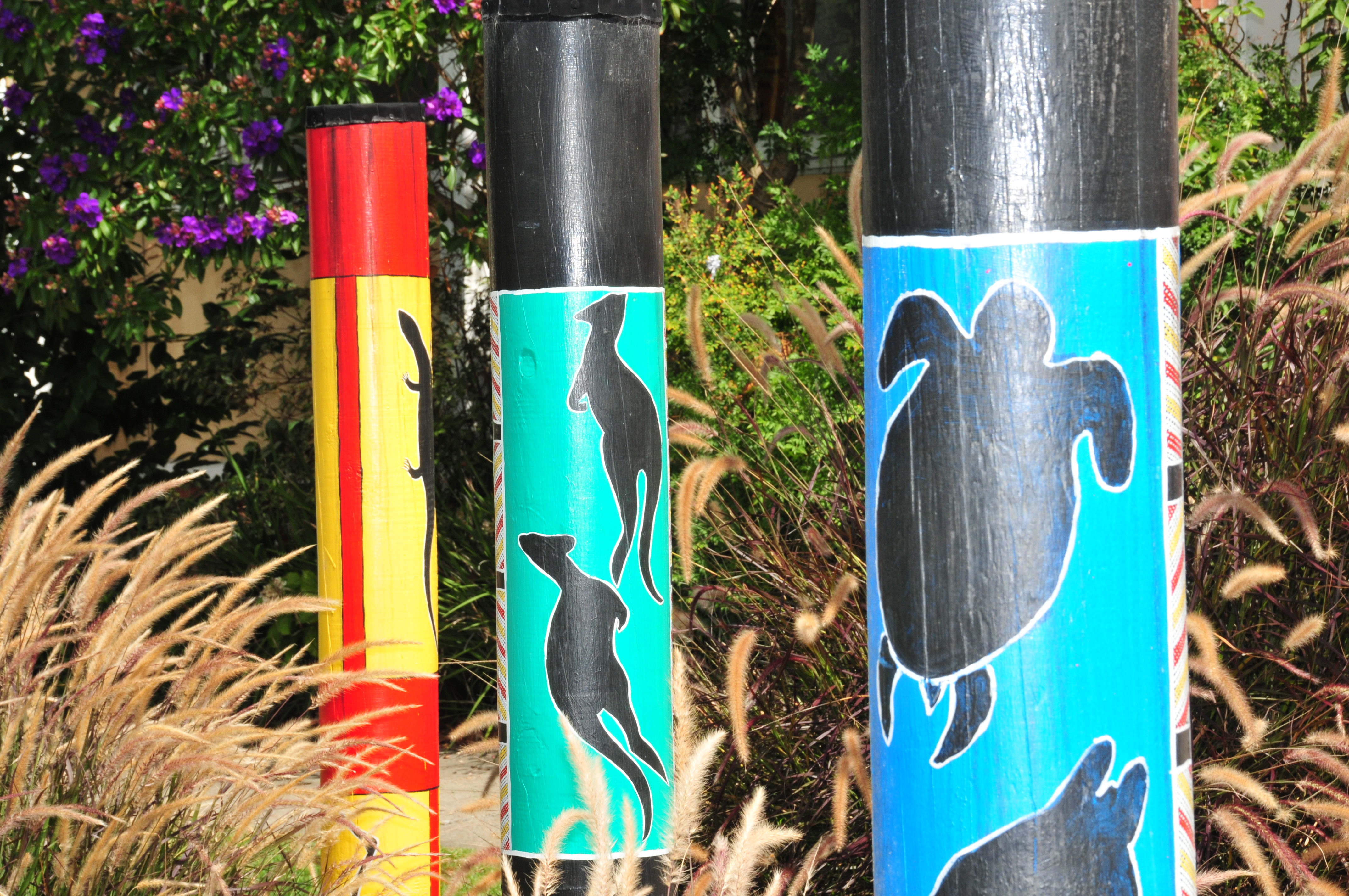 The Minimbah (teaching place) Room is the cultural hub of Hunter Sports High School and the home base for the Aboriginal Education team. The room is a resource and meeting area for both Aboriginal and non-Aboriginal students and a place where all our students can learn about Aboriginal culture and art.
Our Minimbah staff provide the very best support for our Aboriginal and Torres Strait Islander (ATSI) students at Hunter Sports High School. Our Aboriginal Education Officer (AEO) and the Aboriginal Education Team are available in the Minimbah Room to answer any student enquiries, including those about Abstudy and student support.
The AEO also coordinates Hunter Sports High School's traditional Aboriginal dance group. Our Minimbah dancers have been asked to perform their traditional and contemporary Aboriginal dances at other schools and public events.
Tutoring is available for ATSI students and application forms are available from the Aboriginal Education Officer.